It's her third straight day of being in Texas after the massive Hurricane Harvey made landfall. The devastation there is extensive and it will take a nation coming together to make the restoration happen.
In the wake of the hurricane thousands of families, friends, and loved ones have been displaced…including their pets. Many of the animals were either separated from their families or abandoned once the storm hit. This is when Miranda and her team over at the MuttNation Foundation sprung into action.
Lambert and MuttNation Foundation hit the ground running in Houston on Tuesday (Aug. 29) after traveling to her devastated home state in a convoy of trucks, vans and campers. They rescued 72 dogs in a single day, including a mama dog (whom Lambert named Ashley as a tribute to fellow new mom Ashley Monroe) and her pups who were so adorable that Lambert ended up sharing her bed with them that night.

Day 2 was also a big success, with Lambert and her team helping to clear out another 62 animals from the Houston Humane Society.
It's a big job to do out there but it seems that everyone is pulling together and helping out where they can. If you would like to help out please see the list of places below that you can donate to.
American Red Cross
Chris Young's GoFundMe Fundraiser for Hurricane Harvey
Greater Houston Community Foundation
Josh Abbott Band's JAB Cares Hurricane Relief T-Shirt
Salvation Army
Texas Diaper Bank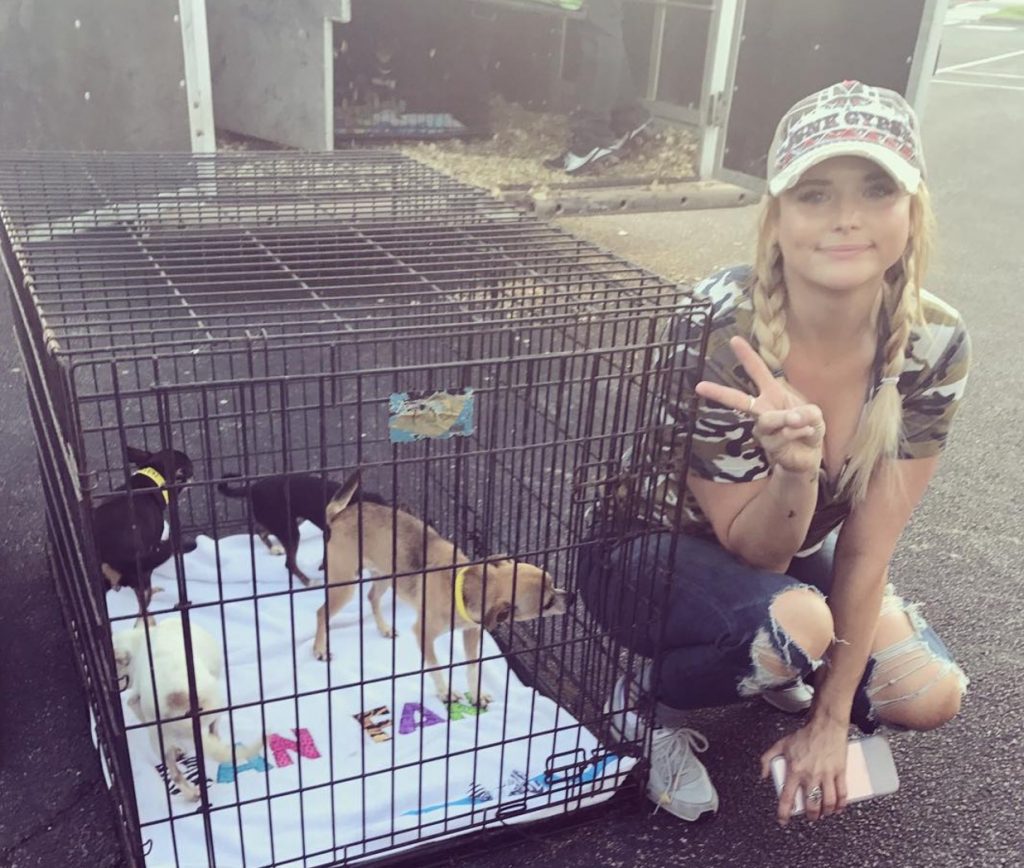 Source: Taste of Country